NEW! Osurnia
July 29, 2020
Dechra Veterinary Products extends its otitis range with the addition of OSURNIA® (florfenicol-terbinafine-betamethasone acetate)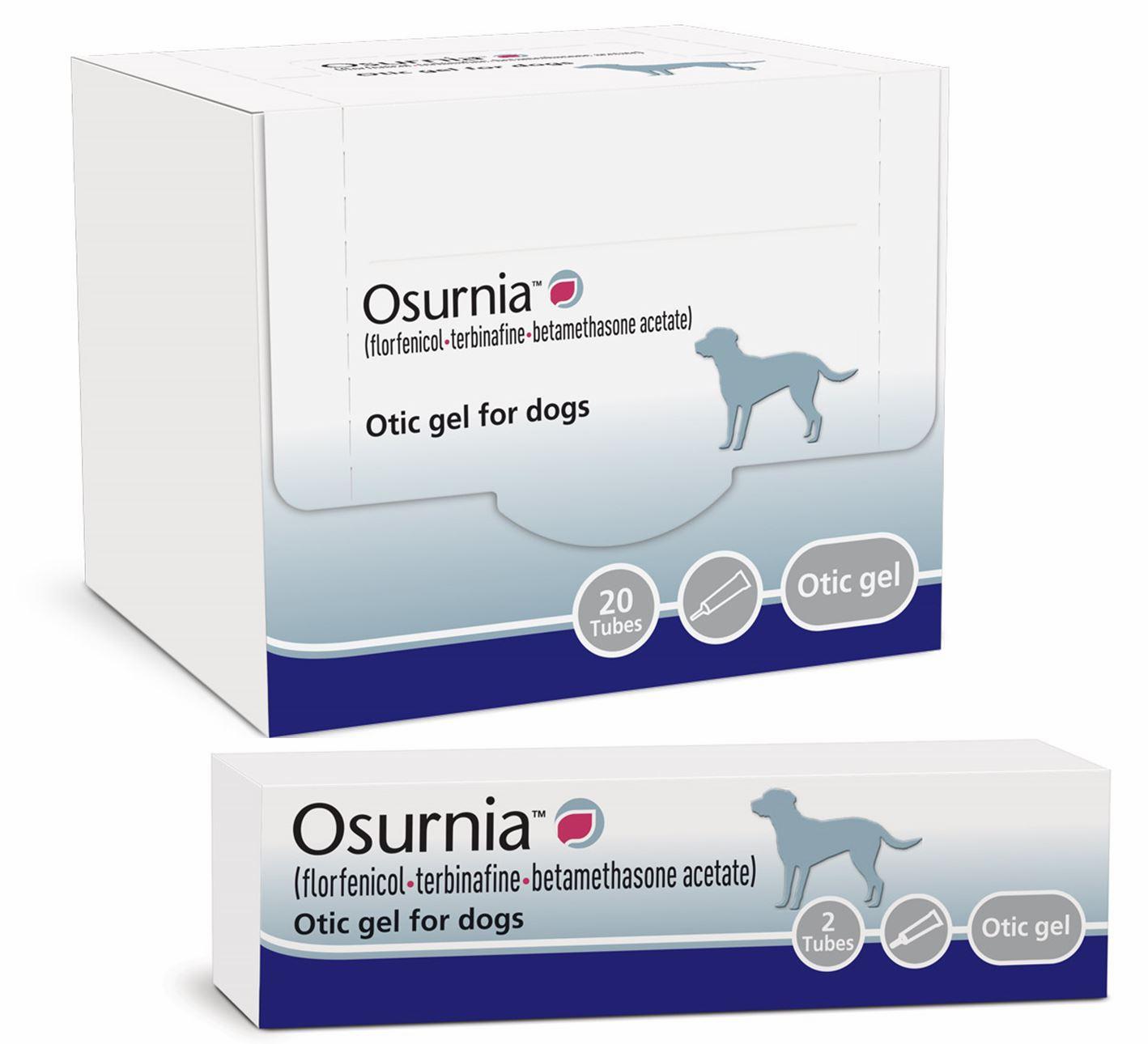 Dechra Veterinary Products extends its otitis range with the addition of OSURNIA® (florfenicol-terbinafine-betamethasone acetate) Otic Gel Dechra Veterinary Products is pleased to announce the expansion of its range of products to treat otitis externa with the addition of Osurnia® Otic Gel, following the acquisition of the worldwide rights to the marketing and manufacture of the product from Elanco Animal Health Inc.
Osurnia Otic Gel, indicated for the treatment of otitis externa in dogs associated with susceptible strains of bacteria (Staphylococcus pseudintermedius) and yeast (Malassezia pachydermatis), contains three active ingredients: florfenicol (antibacterial), terbinafine (antifungal), and the glucocorticosteroid, betamethasone acetate (inflammation and pain reliever).
It's unique innovative gel formulation, that applies as easily as a liquid but sets like a gel, spreads through the entire ear canal allowing therapeutic concentrations of the active ingredients to be maintained at the infection site, helping to minimize treatment uncertainty.
Osurnia should be administered in the clinic. Administer one dose (1 tube) per affected ear(s) and repeat administration in 7 days. It is the same dose for any dog, regardless of size and weight and is easy to administer from a pre-measured, single-dose tube helping to ensure the right dose every time. It also has a flexible, soft tip that is gentle on a dog's ears.